Product Catalog
New Products


Contact Us
Product details
MT1616-GSD
19inch 4U modular design, flexible horizontal I/O cards

4K@60Hz 4:4:4, HDR10, HLG and full 3D

16x HDMI input, 16x HDBaseT output & 16x mirrored HDMI output

1080p up to 100m/330ft, 4K up to 90m/295ft

Audio embedding & de-embedding

Variable line-level analogue L/R audio outputs

LCD panel, IR, RS232, TCP/IP and Web GUI for control

PoC supported

EDID management

HDCP 2.2 compliant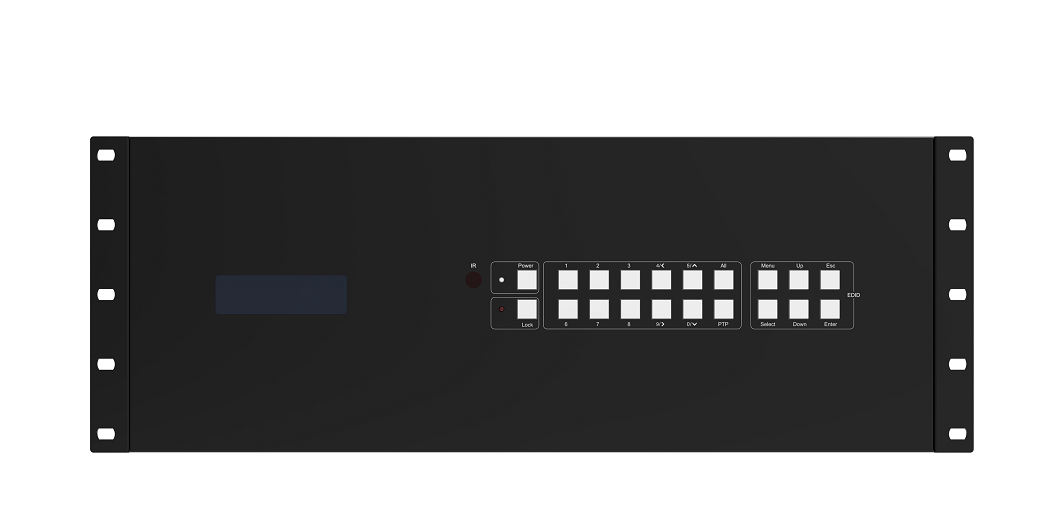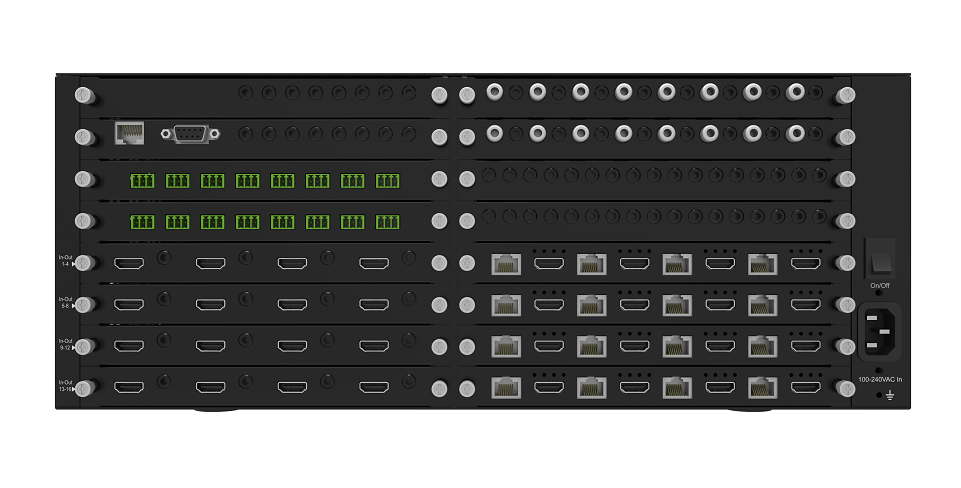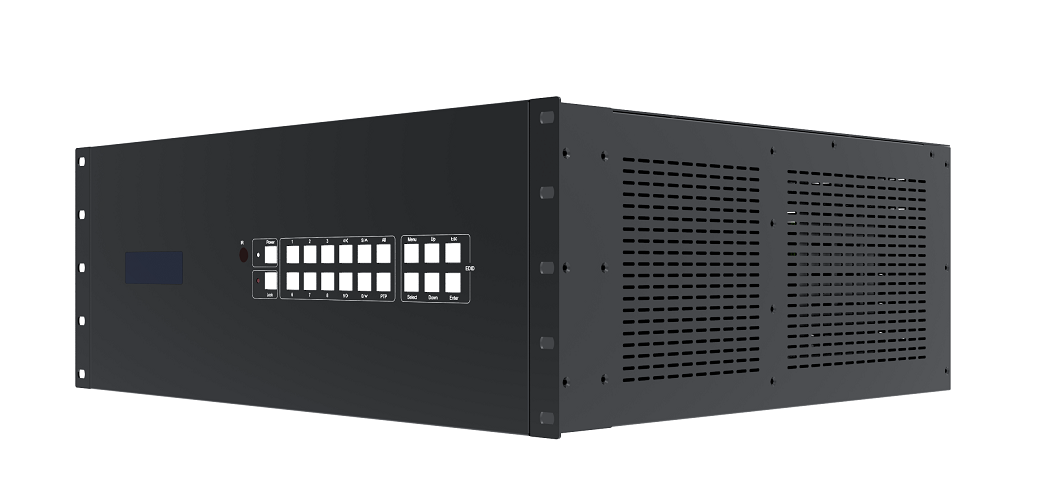 MT1616-GSD is a 4U modular matrix switcher with 16x HDMI inputs, 16 HDBaseT outputs and 16x mirrored HDMI outputs, supporting 4K@60Hz (4:4:4) ,HDR 10 and all 3D formats. The HDBaseT output distance can reach up to 100m/33oft for 1080p and 90m/295ft for 4K via Cat5e/Cat6. Each source can be routed to any display using the front-panel push buttons, IR remote control, RS-232 interface,TCP/IP control, or via Web GUI.




Features:

19inch 4U modular design, flexible horizontal I/O cards

4K@60Hz 4:4:4, HDR10, HLG and full 3D

16x HDMI input, 16x HDBaseT output & 16x mirrored HDMI output

1080p up to 100m/330ft, 4K up to 90m/295ft

Audio embedding & de-embedding

Variable line-level analogue L/R audio outputs

LCD panel, IR, RS232, TCP/IP and Web GUI for control

PoC supported

EDID management

HDCP 2.2 compliant

Coming soon!

Coming soon!